Click on these links to go to other pages
SEPTEMBER UPDATE
Scotland's new 'rule of six' law together with the quarantine rules attached to international travel have caused a significant shift in the profile of guest parties wishing to stalk on Kildermorie based in Meall Mor Lodge.
In response to these social changes, until the end of the year, stalking is being offered to small parties of guests occupying one wing [4 or 6 bedrooms] of Meall Mor Lodge at a reduced accommodation rate, in conjunction with a stalking package. Accommodation will include normal self-catering and recreation facilities.
Exceptionally during this period, stalking will also be made available to April and May Cottage guests.
Stalking packages need to be booked in advance and allocation will be on a 'first come, first served' basis. Guests are always accompanied by qualified, professional Kildermorie staff who are able to accommodate all levels of proficiency including first-time stalkers.
Interested parties should email enquiries@kildermorie.co.uk for available dates and options.
SEPTEMBER
As a long dry summer moves into a cooler autumn, fishing remains popular, with some hardy souls prepared to take the plunge afterwards.
Red and Sika deer stalking is under way, with guests appreciating the freedom offered by the open hill following the easing of recent social restrictions.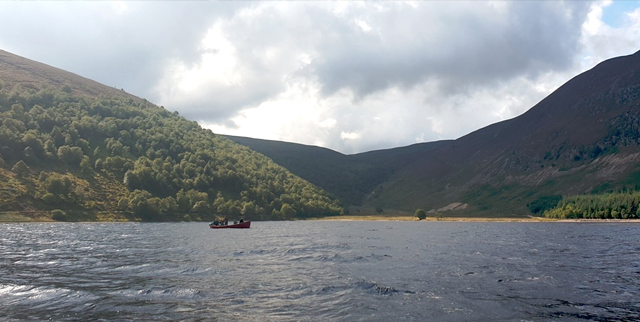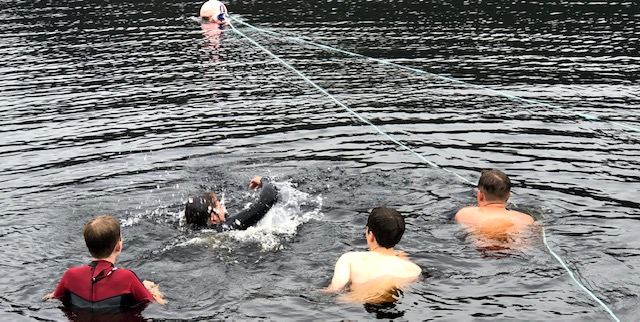 Click here to view the 'This Month' archive
Weather
Click on the links below to get an indication of the weather for the next four days.
Bear in mind that the accommodation is at the heart of Kildermorie Estate, in a glen surrounded by protective hills, so has its own microclimate which may afford better weather than forecast.
For Kildermorie Estate click HERE
For Baledigle Estate click HERE
For Creagan Breaca click HERE