Click on these links to go to other pages
JULY
School holidays - an opportunity for family trolling on Loch Morie.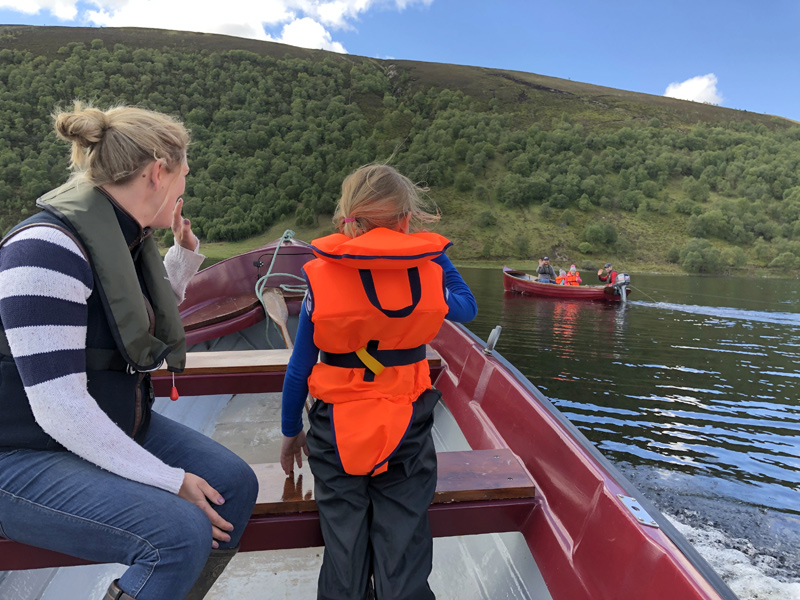 Photo: P Buckley
JUNE
Mid-June offers the perfect opportunity to observe fledgling birds of various species. The juveniles pictured below are the pied wagtail, resident in Britain, and a summer visitor, the redstart.
From late May to early July, newborn calves can be observed taking their first tentative steps, closely chaperoned by their mothers. Sika calves are generally the first to be observed, the sika hind gestation period being slightly shorter than that of the red hind.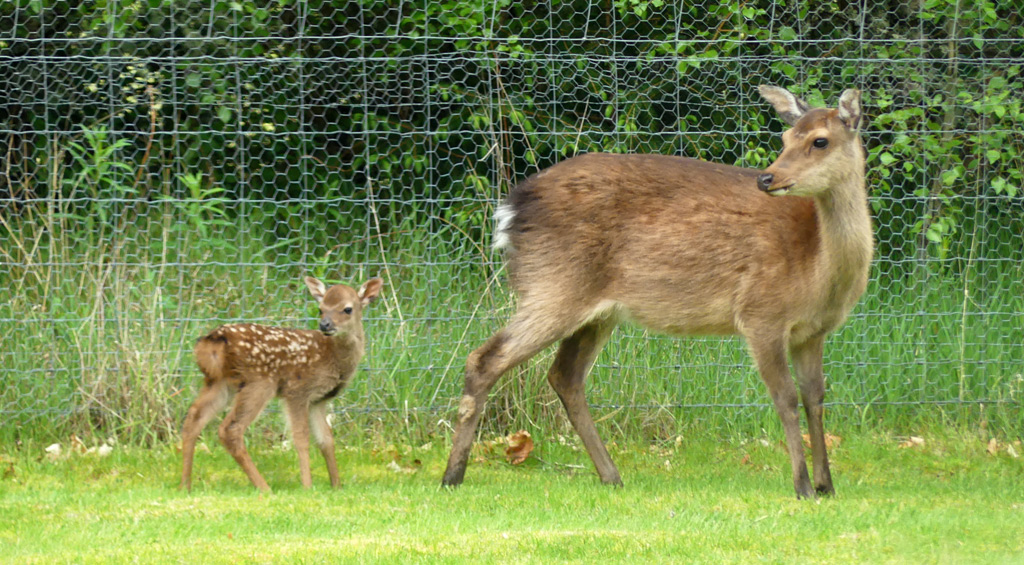 Photo: H Stefankova
Also caught on camera near the Estate Office is a great spotted woodpecker, exhibiting its striking plumage and distinctive 'drumming' sound as it clings to the trunk of an old tree.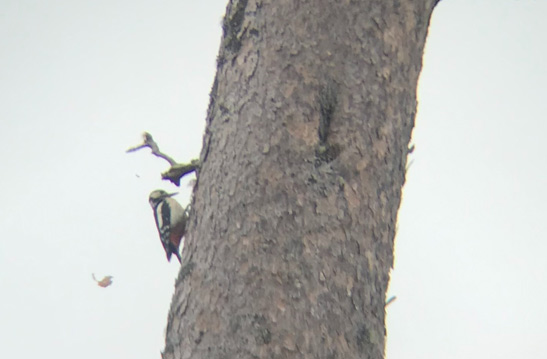 Weather
Click on the links below to get an indication of the weather for the next four days.
Bear in mind that the accommodation is at the heart of Kildermorie Estate, in a glen surrounded by protective hills, so has its own microclimate which may afford better weather than forecast.
For Kildermorie Estate click HERE
For Baledigle Estate click HERE
For Creagan Breaca click HERE