Click on these links to go to other pages
AUGUST
As a recent guest quipped:
"Who needs the Balearic Islands when they could have 'Costa Kildermorie'?"
The prolonged dry spell in the Highlands is a blessing for families with active children as we emerge from the restraints of the coronavirus pandemic. The low water level in the loch facilitates all kinds of safe beach and aquatic activities with guests bringing along their favourite water 'toys'. [N.B. Only non-motorised equipment is permitted]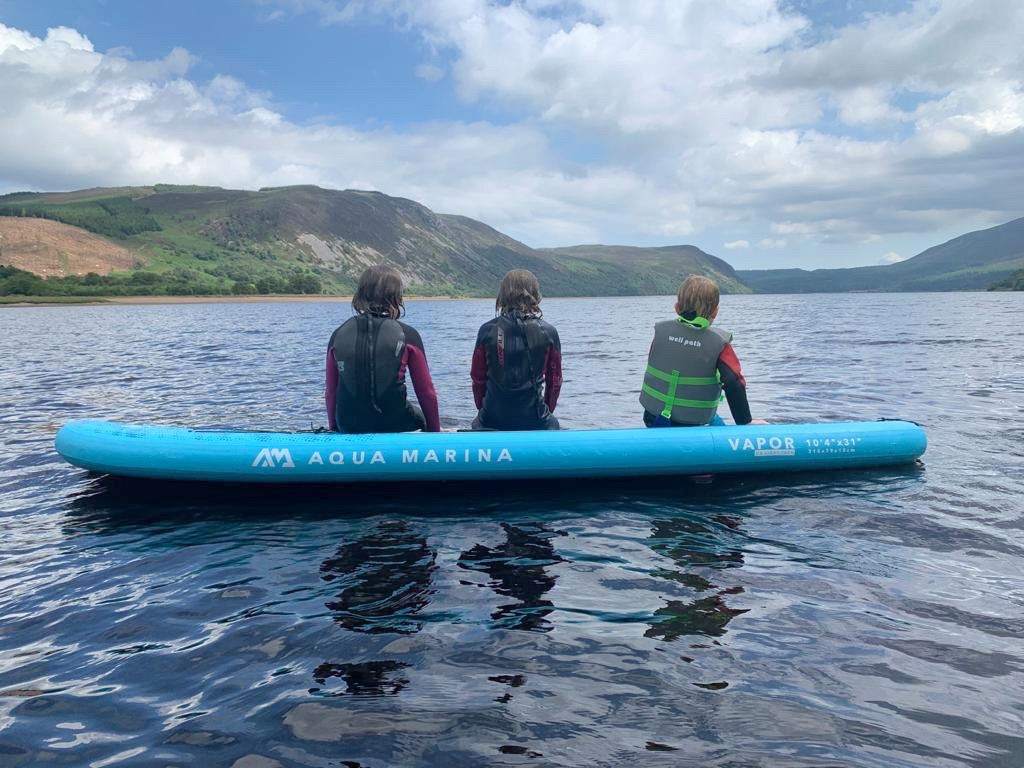 Photo: K Stirton
Click here to view the 'This Month' archive
Weather
Click on the links below to get an indication of the weather for the next four days.
Bear in mind that the accommodation is at the heart of Kildermorie Estate, in a glen surrounded by protective hills, so has its own microclimate which may afford better weather than forecast.
For Kildermorie Estate click HERE
For Baledigle Estate click HERE
For Creagan Breaca click HERE