Click on these links to go to other pages
OCTOBER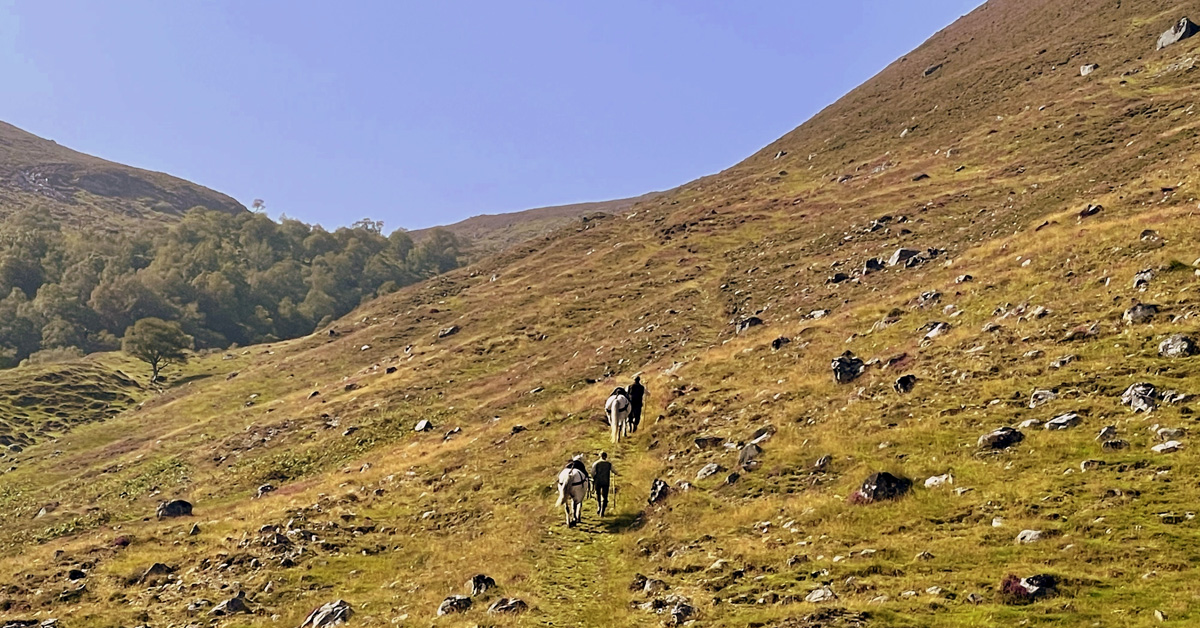 Each year, Kildermorie Estate, in conjunction with the University of the Highlands and Islands, provides an opportunity for two students to experience life on a busy sporting estate as part of their course. The Gamekeeping Modern Apprentices take part in a range of relevant activities, with an emphasis on habitat management, sustainability and animal welfare. This year's apprentices are pictured above, training two of the Estate's traditional garrons for carcase retrieval.
At this time of year, Meall Mor Lodge sporting parties enjoy the true hunter-gatherer experience. A haunch from a sika taken by one member of a Danish party is pictured being prepared by their accompanying chef Lennie, and both he and other members of the group contributed to their evening's dinner by foraging a generous quantity of chanterelles from the surrounding woodland.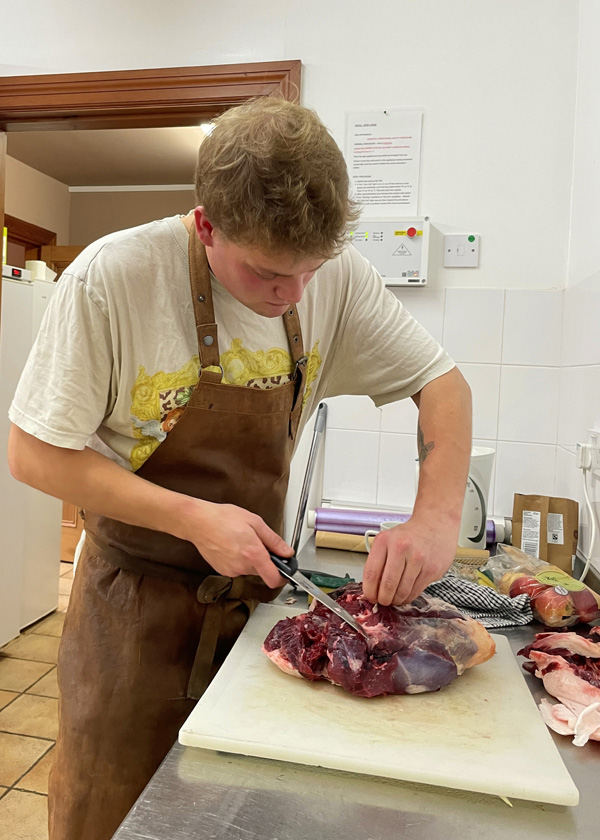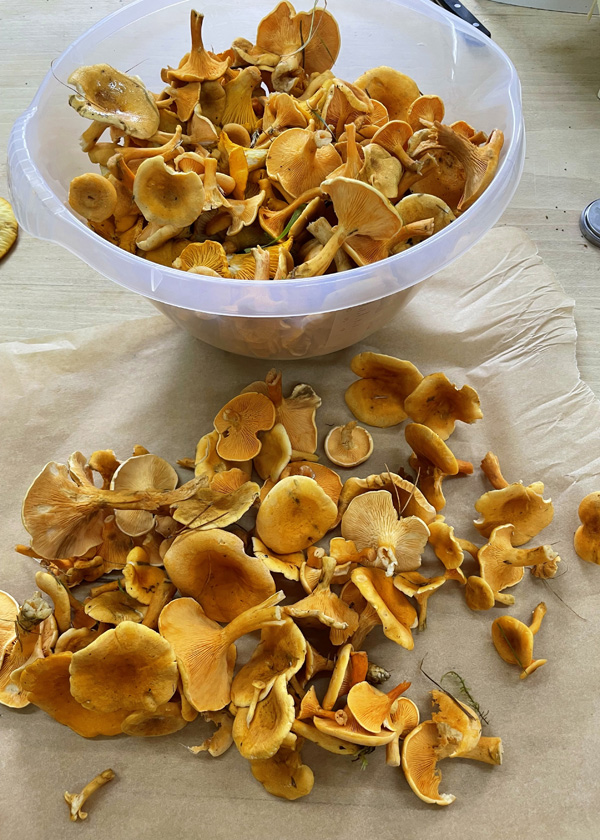 Click here to view the 'This Month' archive
Weather
Click on the links below to get an indication of the weather for the next four days.
Bear in mind that the accommodation is at the heart of Kildermorie Estate, in a glen surrounded by protective hills, so has its own microclimate which may afford better weather than forecast.
For Kildermorie Estate click HERE
For Baledigle Estate click HERE
For Creagan Breaca click HERE