Click on these links to go to other pages
MARCH
Migratory birds are an excellent indicator of a change of season. Normally whooper swans are seen on Loch Bad a' Bhathaich at the end of March/early April; this year they arrived a month earlier than usual, taking a rest on their way to their summer breeding grounds in Iceland.
Photo: N Heggie
Typically, this is the month when the weather offers a glimpse of spring, then quickly reverts to winter. Sika deer venture from the woodland in search of fresh grass.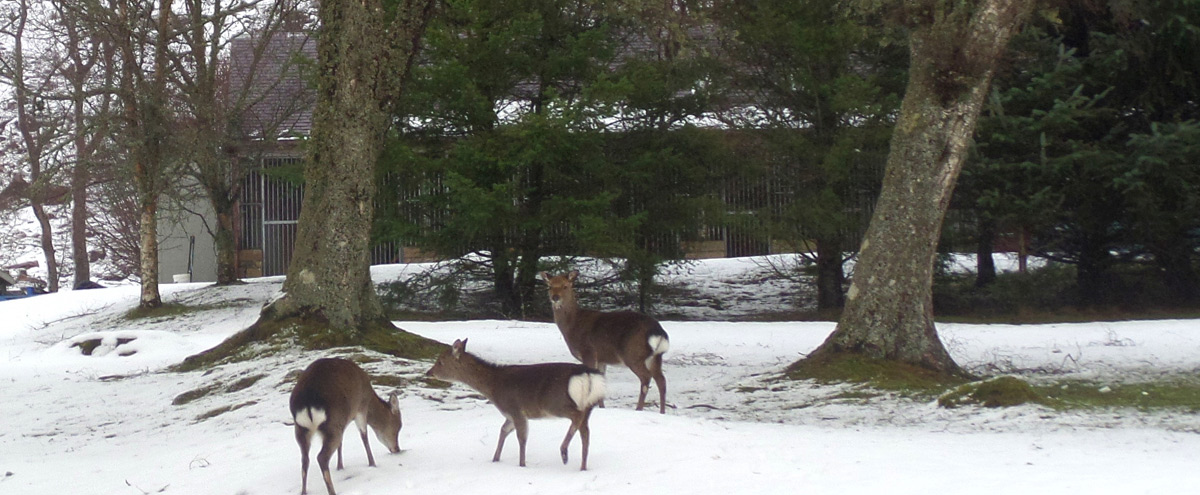 Photo: M Romero
FEBRUARY
At this time of year, the garrons stay close to their winter feed and the estate roads are ploughed regularly to maintain access.
Weather
Click on the links below to get an indication of the weather for the next four days.
Bear in mind that the accommodation is at the heart of Kildermorie Estate, in a glen surrounded by protective hills, so has its own microclimate which may afford better weather than forecast.
For Kildermorie Estate click HERE
For Baledigle Estate click HERE
For Creagan Breaca click HERE