and within driving distance of the estate
Click on these links to go to other pages
You can click on various pictures on this page for a larger image.
---
Enjoying Kildermorie
Walking
A stay at Kildermorie offers the ideal opportunity to enjoy the fresh air whilst taking in the sights and sounds of a wild and picturesque highland estate.
Kildermorie Estate is predominantly open hill, planted with forestry compartments at various stages of their life cycle; there are young plantations of native broadleaf hardwoods and firs, ancient forests of Caledonian pine trees, regenerated historic birch forests and areas where mature trees have been felled for timber and are ready to be replanted in due course.
The River Glasa meanders through the estate from west to east, gathering burn water from the surrounding hills. Its route affords spectacular views of the rugged twin peaks of Carn Chuinneag which dominates the skyline to the north, in sharp contrast to the lush vegetation of the low-lying grasslands beside the river.
After passing close by Meall Mor Lodge the river ends at Loch Morie, where sandy beaches offer space for play. The river, and the surrounding open hill and forestry, create an interesting and varied backdrop to a wide range of walking expeditions.
Those with the energy to climb to the summit of Carn Chuinneagh are rewarded with views to both east and west coasts
With more than 19,000 acres (7,700 hectares) to explore, there are numerous walking trails to suit all ages and abilities. The estate provides privacy and seclusion, as there is no 'through traffic', the nearest public road being some five miles distant, after which point unauthorised vehicles are prohibited.
Photography
The seasonal weather variations experienced in an open glen sheltered by surrounding hills offer infinite opportunities for dramatic landscape photography.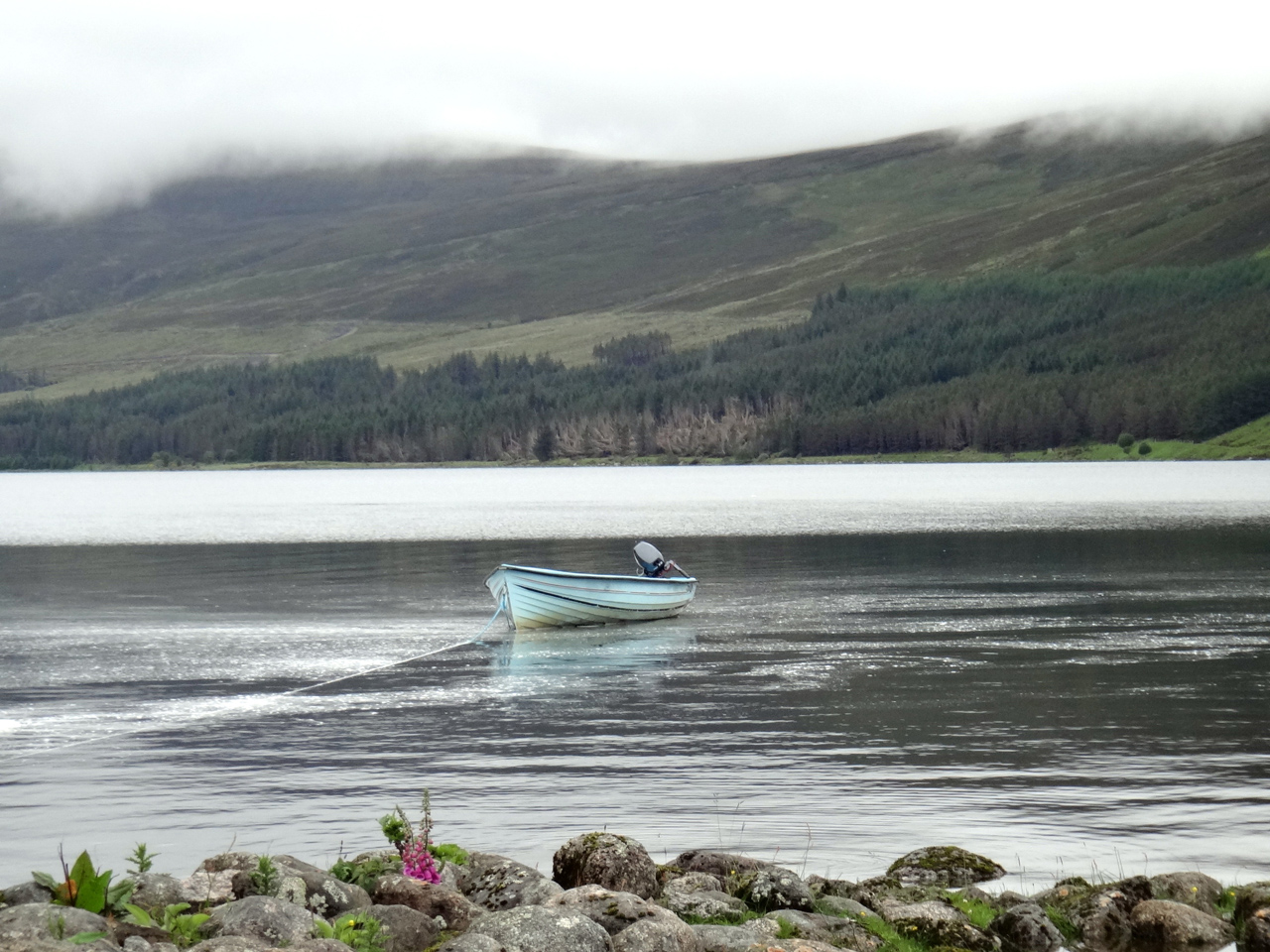 Art
Whether drawing, painting with brush or palette knife en plein air or creating an artwork from a photograph, the Kildermorie landscape has inspirational scenes to suit all tastes.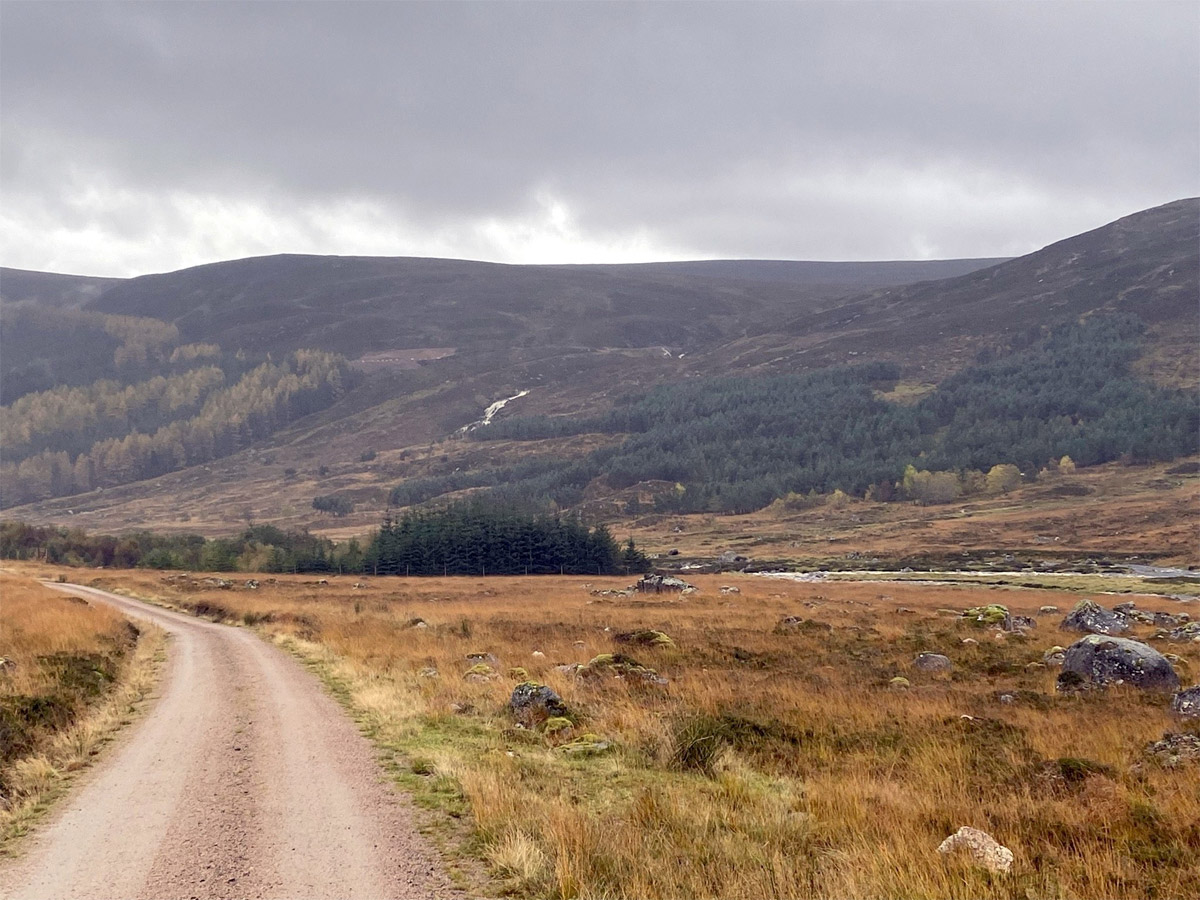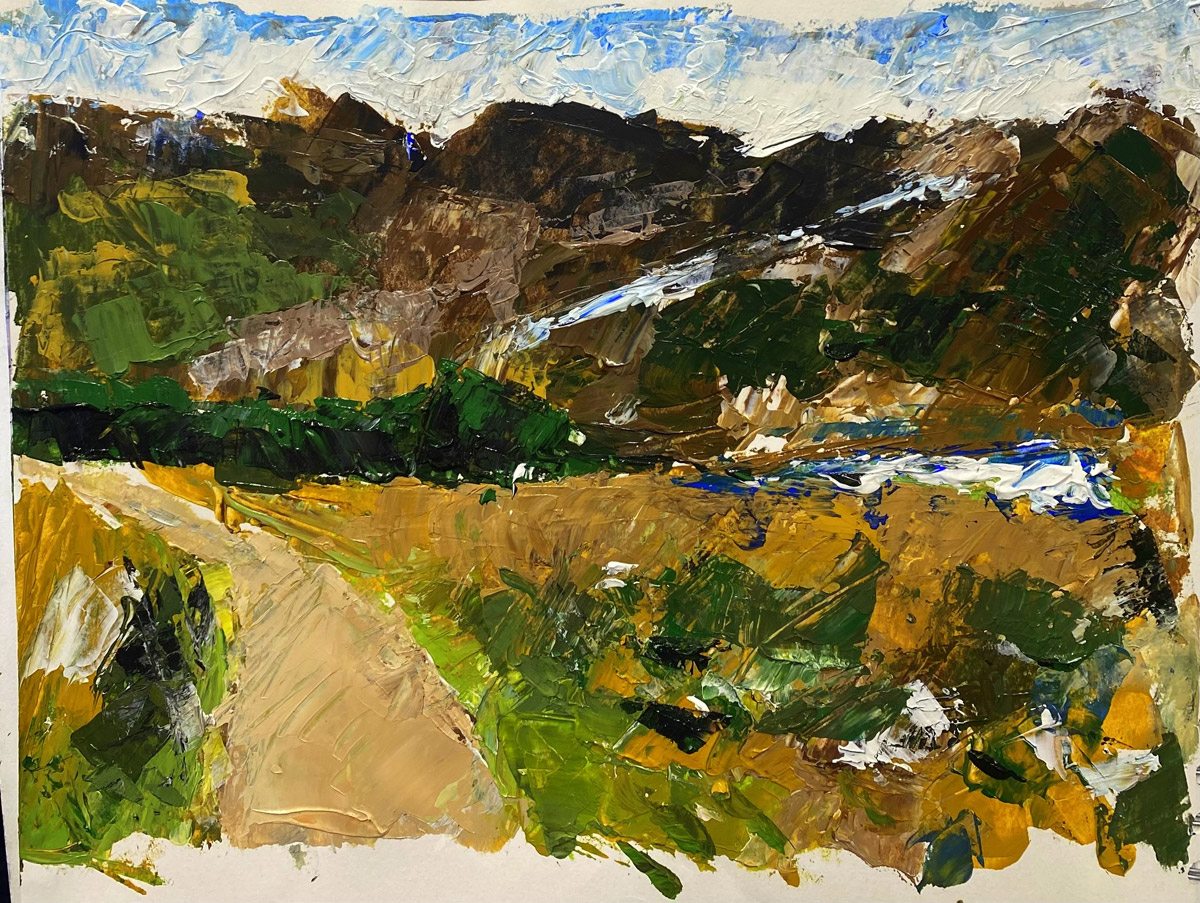 Bird watching
Top of the list of resident birds must be the majestic golden eagle; stalkers have been known to lose sight of their quarry, their binoculars so intently focused on this magnificent bird. Osprey are also present, often seen around Loch Morie which has abundant fish, and buzzards and herons are common sights. At the smaller end of the scale the crossbills, golden plover and meadow pipit are resident, but more evident in spring and summer when busy providing for their young. Mallard, teal and oystercatcher, which tend to winter on the coast, come up to the estate in the spring to breed and take advantage of the ample food supply. Summer visitors include the wheatear, redstart, swallow and house martin. The barn owl, though resident, is more visible in the summer when out hunting voles. Of the winter visitors, snow buntings arrive in their hundreds to feast on the abundant supply of grass seed.
The estate is home to many birds also found throughout the country, for example mistle thrush, robin, pied and grey wagtail, blackbird, cuckoo and woodpecker.
Within easy reach...
The website www.visitscotland.com is a good source of information about local attractions. Some within easy driving distance of Kildermorie and enjoyed by previous guests are:-
Chanonry Point

- Situated between Fortrose and Rosemarkie on the Black Isle, Chanonry Point is reputed to be a good place to see bottlenose dolphins on an incoming tide.

Cromarty

- An 18th century village located on the Black Isle, Cromarty is known for its abundance of fish including haddock, turbot, cod, pollack and ling. Sea fishing is usually available from the harbour.

Culloden

- The Culloden Battlefield Visitor Centre and Exhibition tells the story of the Jacobite Rising, Charles Edward Stuart ("Bonnie Prince Charlie") and the events of April 16th 1746 in an interactive family-friendly way.

Dalmore Distillery

- Established in 1839, the Dalmore Distillery is situated just 1 km from Alness High Street. In 2002, a 62 year old Dalmore single highland malt whisky, known as 'The Kildermorie Bottle', was sold at auction for £25,877.50 by McTears of Glasgow.

Dornoch Cathedral

- A cathedral dating back to the 13th century, its many interesting features include stained glass windows which were donated in memory of the industrialist Andrew Carnegie who was born in Scotland and owned the nearby Skibo Castle.

Dunrobin Castle

- Dating back to the early 1300s and built in the style of a French chateau, the castle is set in magnificent grounds and gardens and is home to the Dukes of Sutherland.

Falls of Shin

- Visitor Centre with waterfalls and natural salmon leap.

Royal Dornoch Golf Club

- Though there are local golf clubs in Alness and Invergordon, for passionate golfers, the famous Royal Dornoch Golf Club beckons. Formed in 1877, it is close to the town's historic centre and its 'Blue Flag' beach.
Guests are advised that opening times and/or availability of the above attractions should be checked directly with the operator.