February 2022
The newly constructed Games Pavilion with an internal link from Meall Mor Lodge will be brought into use from March 1st 2022. It is equipped for pool, table tennis, foosball and darts, has a Bluetooth enabled jukebox and a bar and seating area.
Meall Mor Lodge tenants whose bookings were confirmed before January 31st 2022 will be contacted to ask if they wish to upgrade their booking to include use of the Games Pavilion.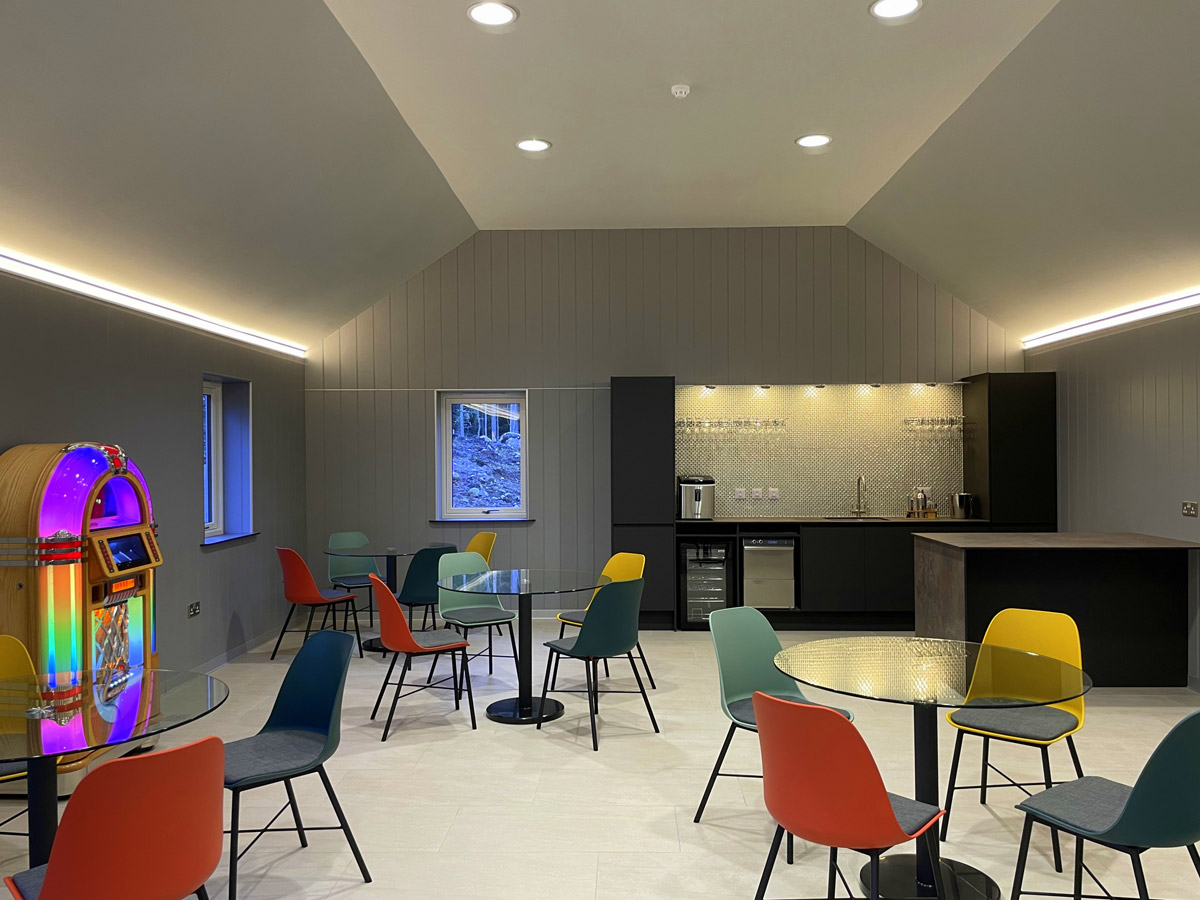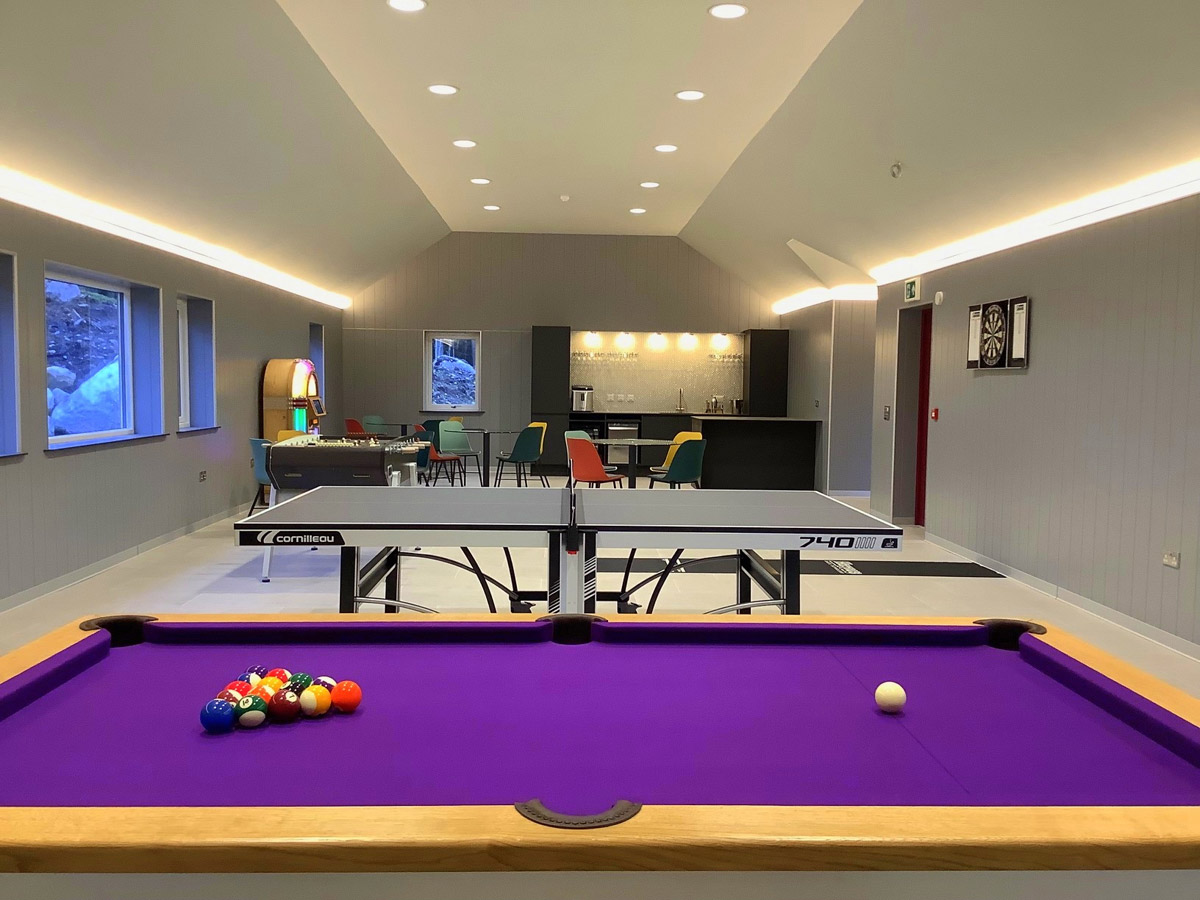 February 2021
FEBRUARY
When the leaves have fallen from the trees and the grass is under snow, winter offers great opportunities to see many of Kildermorie's resident species at close quarters, from the diminutive coal tit to the magnificent red stag.
February 2020
Sika and red hind stalking continues until February 15th; weather conditions are variable at this time of year, adding to the challenge of the sport.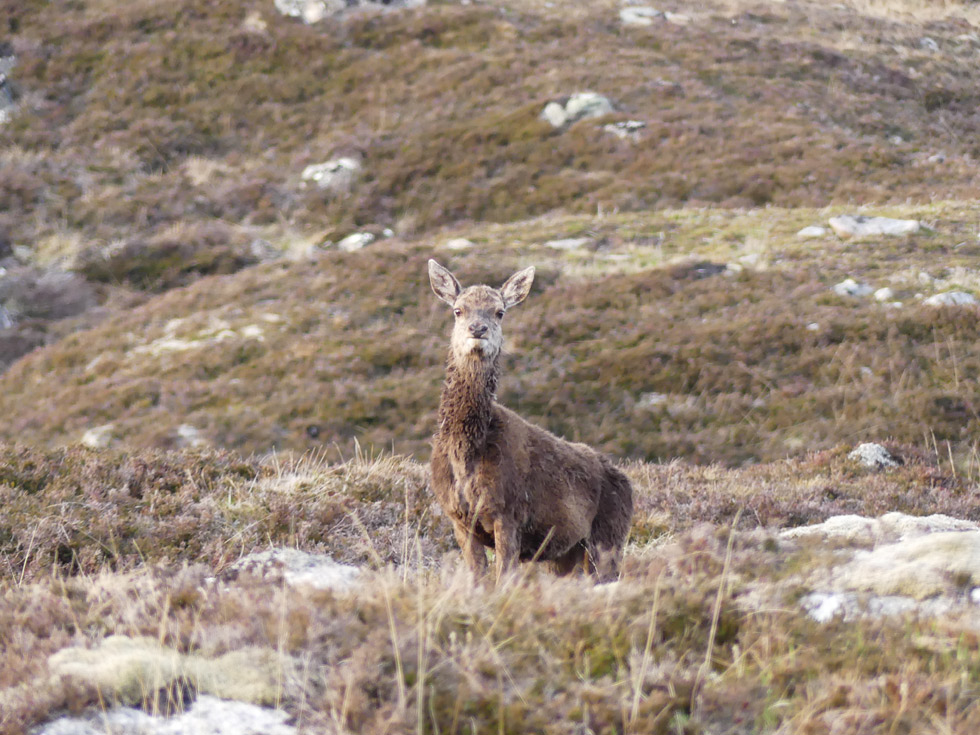 Photo: H Stefankova
February 2019
At this time of year, the garrons stay close to their winter feed and the estate roads are ploughed regularly to maintain access.
February 2017
At this time of year, the pattern of behaviour of red deer has become well established. The hinds stay in small family groups, for example a hind with her yearling and calf, as pictured left, whereas the stags form bachelor groups and range far and wide over the hills.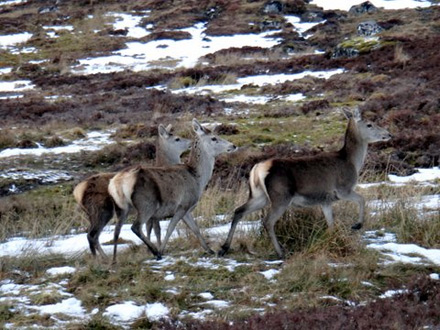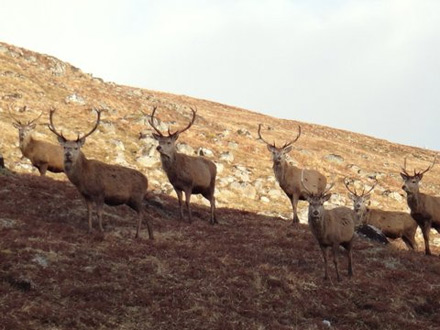 February 2016
"It is becoming intensely cold here. Spring does not whisper in these latitudes - she roars like a fish-wife". So expressed on the 22nd of February 1921 by the poet Hugh MacDiarmid in a letter from Kildermorie (See HISTORY page).
We embark upon February almost a century later under similar conditions. With no fresh natural vegetation in prospect, the wild deer overcome their aversion to humans to take advantage of the food supplements provided for them; this greatly increases their chances of survival during a harsh winter and facilitates close observation of the general condition of the herd.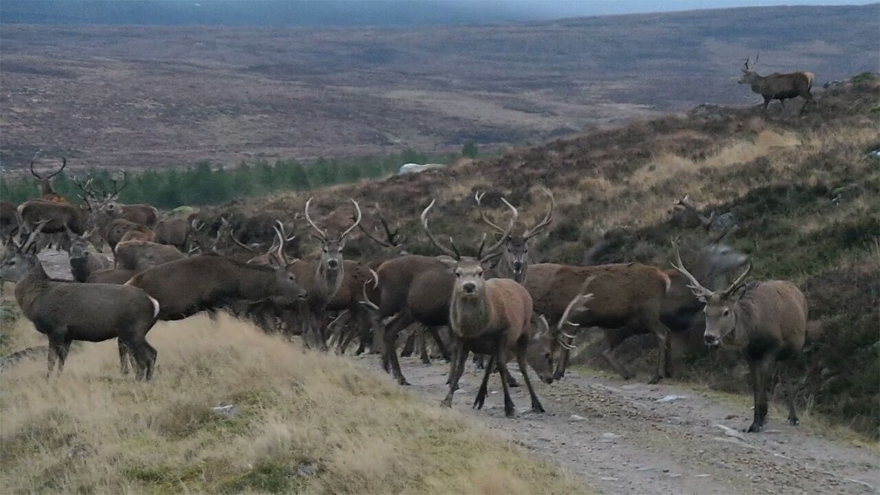 Photo: J Smith