Click on these links to go to other pages
---
"If a sportsman true you'd be
Listen carefully to me:
Never, never, let your gun
Pointed be at anyone..."
'A Father's Advice' by Mark Hanbury Beaufoy 1902
---
The facts
In years with successful breeding seasons, Kildermorie Estate offers red grouse, snipe and woodcock, either walked up or over dogs, plus the occasional ptarmigan on the high scree of the 838 metres high Carn Chuinneag. In common with many other estates, because of difficult breeding seasons the availability of wild bird shooting is assessed on a year-by-year basis.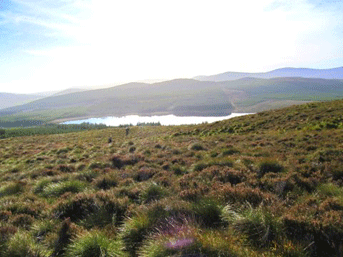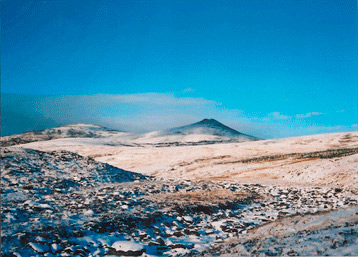 Clay pigeon shooting is available at Kildermorie; the Estate has three clay traps that can simulate the flight patterns of partridge, pheasant, grouse and teal as well as running rabbit.
For guests wishing to use an Estate shot gun, it is not necessary to be in possession of a Shot Gun Certificate since all sport involving the use of shot guns is under the supervision of professional Estate staff.
Shooting Seasons in Scotland
| | |
| --- | --- |
| Grouse | 12 August – 10 December |
| Ptarmigan | 12 August – 10 December |
| Common Snipe | 12 August – 31 January |
| Woodcock | 1 September – 31 January |
Tariff for 2024-25 Season
| | |
| --- | --- |
| Red Grouse | £900.00 incl VAT per outing for up to 6 guns, inclusive of dogs and their handler. The party may keep one brace per gun. |
| Snipe & Woodcock | £600.00 incl. VAT for up to four guns after wild birds. |
| Clay Pigeon Shooting | £60.00 incl. VAT per supervised session. Cartridges and clays at cost (currently clays at £15.00 incl. VAT per box of 150 and £8.00 incl. VAT per box of 25x12g cartridges and £12.00 for 25x20g cartridges). |
| Rifle Shooting | £60.00 incl. VAT per supervised session. Bullets at cost (currently £2.00 incl. VAT). No charge for stalking guests zeroing their own rifle and/or getting used to Estate rifle. |