Click on these links to go to other pages
OCTOBER
Creagan Breaca is proving to be a popular choice for a day's deer stalking, just over an hour's escorted drive from Kildermorie Estate. The terrain is easy to manage on foot, mainly for sika stalking but red and roe are also present. For the less agile, high seats are situated with open views along the broad rides.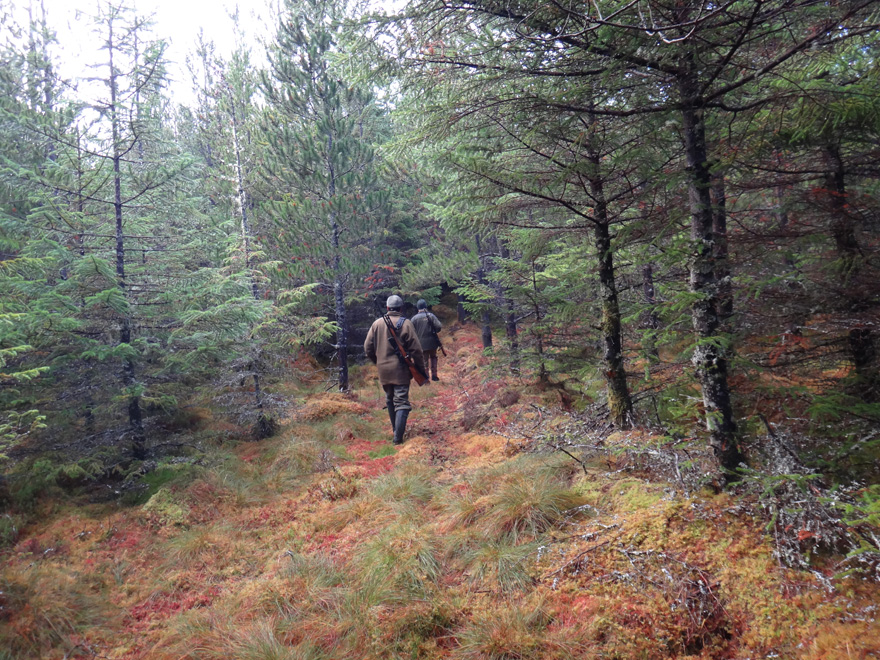 SEPTEMBER
The garrons have enjoyed a leisurely spring and summer, grazing the lush pastures and enjoying their freedom. The beginning of autumn signals their return to work - bringing deer carcases from the hill. In order to become reacquainted with the saddle required for this purpose, they are led around the Estate on a regular basis, becoming familiar with more human contact. After a health check by the vet, and new shoes, they can be considered fit for work.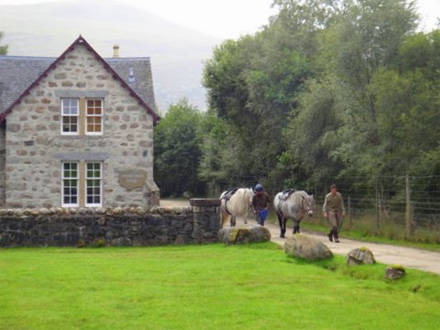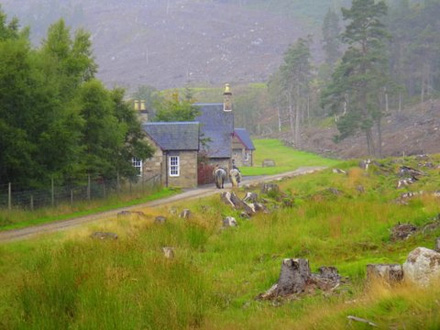 Weather
Click on the links below to get an indication of the weather for the next four days.
Bear in mind that the accommodation is at the heart of Kildermorie Estate, in a glen surrounded by protective hills, so has its own microclimate which may afford better weather than forecast.
For Kildermorie Estate click HERE
For Baledigle Estate click HERE
For Creagan Breaca click HERE