Click on these links to go to other pages
DECEMBER
What a difference a month makes!
Before November was out, an early snowfall created a picturesque winter welcome to the Estate. The snow continues into December, with a white Christmas anticipated.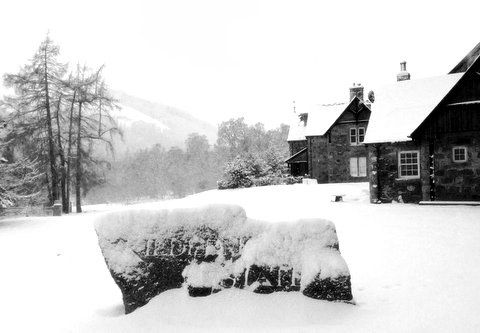 NOVEMBER
The very mild autumn sees us enter November with the leaves still clinging to the birch trees, as seen in the photograph of Kildermorie (left), which was taken from the pony path above the Glannan, looking towards Loch Morie and the coast.
By contrast, at Creagan Breaca the wet ground hosts a riot of colourful mosses, set off to perfection against a background of conifers.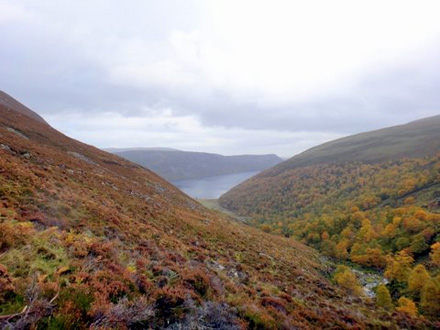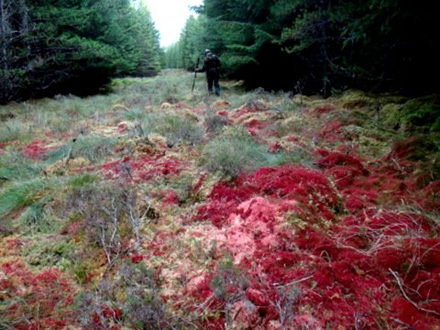 Weather
Click on the links below to get an indication of the weather for the next four days.
Bear in mind that the accommodation is at the heart of Kildermorie Estate, in a glen surrounded by protective hills, so has its own microclimate which may afford better weather than forecast.
For Kildermorie Estate click HERE
For Baledigle Estate click HERE
For Creagan Breaca click HERE