Click on these links to go to other pages
MARCH
An excessively long, cold and wet winter will seriously affect the survival chances of the red deer on the open hill. At Kildermorie, a variety of supplementary foods are provided for them at strategic locations along the glen. Though completely wild, hunger overcomes their instinct to flee from proximity to people, thus enabling the keepers to assess the general condition of the herd.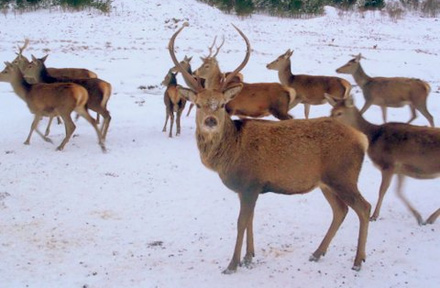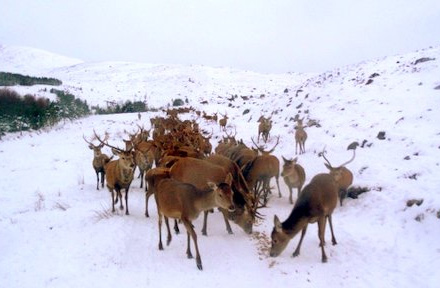 Photos: M Y Romero Valdes
Weather
Click on the links below to get an indication of the weather for the next four days.
Bear in mind that the accommodation is at the heart of Kildermorie Estate, in a glen surrounded by protective hills, so has its own microclimate which may afford better weather than forecast.
For Kildermorie Estate click HERE
For Baledigle Estate click HERE
For Creagan Breaca click HERE